Ever green
Ply woodsAbsolutely Good Natured
From the house of EG ply
THE CLASS. THE GRACE. THE STRENGTH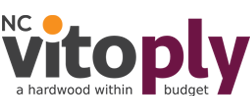 VITO PLY DIPPING GRADE
WEATHER PROOF. IDEAL FOR HUMID SEA SHORES.
The plywood that fits perfect in to the coastal area, as it does not swell. Bonded at very high pressure and temperature, with quality Urea Formaldehyde Resin, it confirms the unmatched standard.

• Anti-swelling characteristics
• Bonded with high pressure
• Withholds rigorous climatic conditions.
IS: 303
VITO PLY MR GRADE
HIGH QUALITY HARDWOOD
FOR WALL PANELLING & CEILING.

Moisture is the greatest enemy of wood. The MR grade Vitoply resists the moisture, thereby pests. Bonded with Urea Formaldehyde Resin, Vito Ply is highly resistant to water and humidity
Applications
furniture
kitchens
counter tops
solid surfaces
custom cabinets
exteriors
bathrooms
EG Environment Care
We are genuinely inclined to preserving and conserving nature. EG Ply ensures that the wastage of wood is nil in its manufacturing. EG products are eco-friendly that are based on values of care. Care towards a better world, better generations.